If we could design an escape room, what would it look like?
What would people like to see in our escape room?
Do our ideas about a whole escape games make sense?
What is a story that we can use to build our escape room?
….
As an escape room designer these questions may seem like just the tip of the puzzling concepts many of you have been struggling with since beginning your quest to build the ultimate escape room design.
In fact, designing great escape rooms is much more difficult than people think. It's not as simple as a few google searches and a quick sketch designed on the back of a napkin. A well-designed game incorporates many aspects starting with an exciting storyline, good script, theme design, puzzle, props and an exciting visual execution. All these aspects need to be seamlessly integrated creating the all encompassing customer experience throughout an entire hour. If customer story immersion is not achieved, as an escape room designer, you've failed to maximize your customer's experience. Achieving that level of room design begins with meticulous work, an elevated vision, an over abundance of creativity and gobs of brainpower.
"People always want to get more but pay less!" . Keep in mind the customer experience and expectations should be two of the most powerful elements driving your escape room design ideas. Anticipating customer expectations should be near the top of your design considerations even before you start drafting up anything.
Here are some tips for you to build phenomenal escape rooms.
Rule #1: The room should tell a story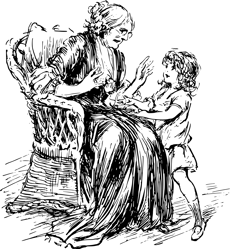 In other words, every room should have a narrative.
Writing content for an escape game story is similar to writing a movie script but an even more sophisticated exercise. Every room should have a comprehensive story including relevant details to support its main storyline. As a writer, drawing from personal experiences, adding some personal feelings into the story can make it more appealing and relate able to your audience.
When building a script, you need to outline your ideas, map out the main storyline, and then write up the story details. Sometimes it is difficult to comprehend a contiguous storyline. If that turns out to be the case, don't hesitate to move on to another part and then come back later. The story inspiration can be anything, fictional, horror, or historical whatever creates perceived value and customer relatedness.
Rule #2: Walk in your customers' shoes
It might be beneficial to do research on escape room ideas to get an understanding of your potential customers needs and interests. What's happening locally in your area? Build upon existing trends and traditions to help ensure customer relatedness and built in marketing. Random ideas might seem interesting but could send you off in the wrong direction.
Rule #3: Everything needs to be integrated
Tight integration is a key to create a smooth flow for the escape room ideas and designs. For the escape room perspective, tight integration is the incorporation between many elements that designers need to put in their escape room, such as theme design, puzzle design, storyline, etc. If any of those elements are arbitrarily created, it will a distraction, bringing less value to the room and ultimately to the players. When your room lacks optimum design elements there will be a diminished customer experience. Diminished customer experiences generally translate into lack of interest and less repeat customers. As a designer, your goal is to build a room that people enjoy enough to recommend to others and look forward playing again and again.
Rule #4: Over design can destroy the fun.
Everyone wants their escape room designs to be attractive, stimulating and interesting but sometimes over designs could make the rooms lose their appeal. Escape rooms and puzzles are meant to be challenging but not overly complicated and unsolvable. Customers love a good challenge but they also like the feeling of winning. Rate your rooms challenge level to guide expectations and above all keep it fun for your audiance.
*Bonus Tip: Iteration
No one gets it perfect the first time. Speak to your guests and get their feedback. Keep what works and change what doesn't. Make your escape room awesome!